News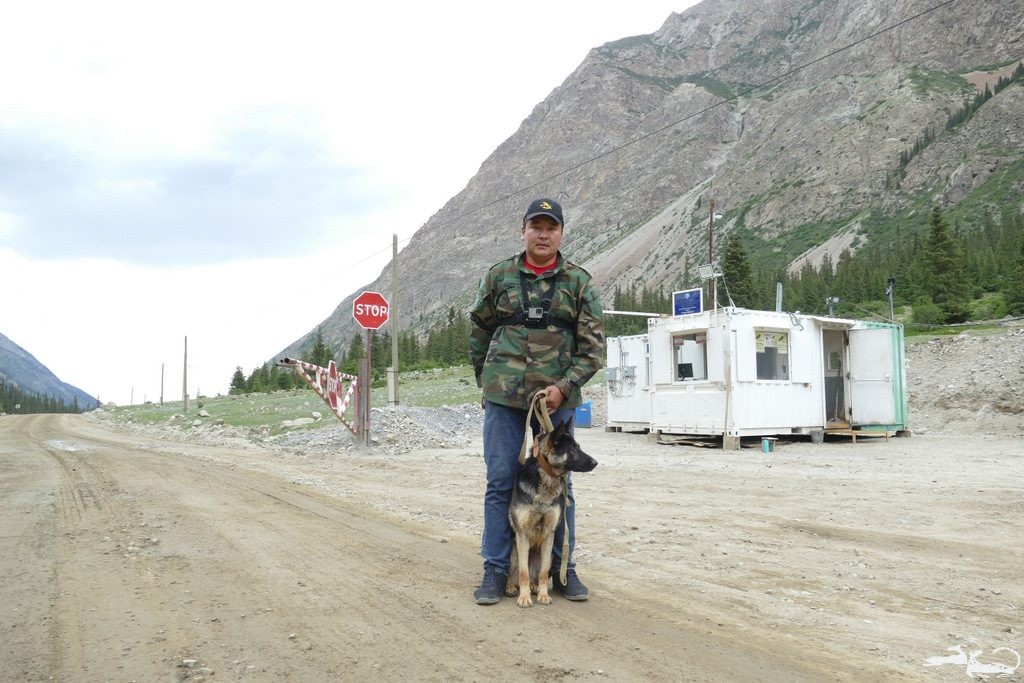 Partnering with Chaar Archa Environmental Check Post to Combat Poaching
Ilbirs Foundation has supported Chaar Archa Environmental Check Post, which combats illegal wildlife trafficking in the Sari Moynok Tract, since August 2019. Joint efforts by Ilbirs, Kumtor Gold Company, and other partners have significantly strengthened the checkpost, permanently patrolled by State Agency for Environment Protection and Forestry's (SAEPF) employees.
The eco-check post was first equipped with necessary equipment, including solar panels, GoPro cameras (to record vehicle searches), and a laptop (to register the vehicle searches). Since August 2019, a project employee has been assisting SAEPF staff at the check post in their work on the inspection and registration of vehicles, which can be as many as 150 per day in July and August.
In April 2020 the eco-check post was relocated. The new location has the benefits of better solar-powered charging conditions, internet connectivity, and the ability to monitor another major gorge. In the near future there are plans to start using surveillance cameras to live stream video 24/7 to a server in the Bishkek SAEPF office, which will improve staff security. We hope that soon it will be possible to connect the eco check post to the power line, which would solve heating issues in the winter.
Finally, another important result of cooperation is the arrival of a sniffer dog to the eco-check post, who helps employees to inspect vehicles. Globally, sniffer dogs have proved to be one of the most effective kinds of assistance in the fight against illegal wildlife trade. In Kyrgyzstan such dogs have been helping customs officers and border guards to search for wild animal derivatives at the borders for several years, but sniffer dogs have not been used directly by conservation authorities – until now. A SAEPF ranger and an employee of Ilbirs Foundation took an intensive two week training on working with sniffer dogs, which has allowed them to introduce a sniffer dog named Chili to the Chaar Archa eco-check post. At the beginning of June, a spacious enclosure, including winter and summer accommodations, space to exercise, and in compliance with international standards, was built to house the sniffer dog. Chili follows commands precisely and is trained to recognize scents of ibexes, argali, snow leopards and saker falcon derivatives, as well as other rare animals.
The press service of SAEPF notes, "Dogs like Chili increase the efficiency of vehicle inspection, as they are trained to find even a small amount of derivatives hidden among large amounts of luggage, in various modes of transport. Chili the shepherd dog continues to serve at Chaar Archa today. We hope that the next step will be to increase the use of sniffer dogs by SAEPF rangers both at ecological check posts and in patrols in other regions of the Kyrgyz Republic."