News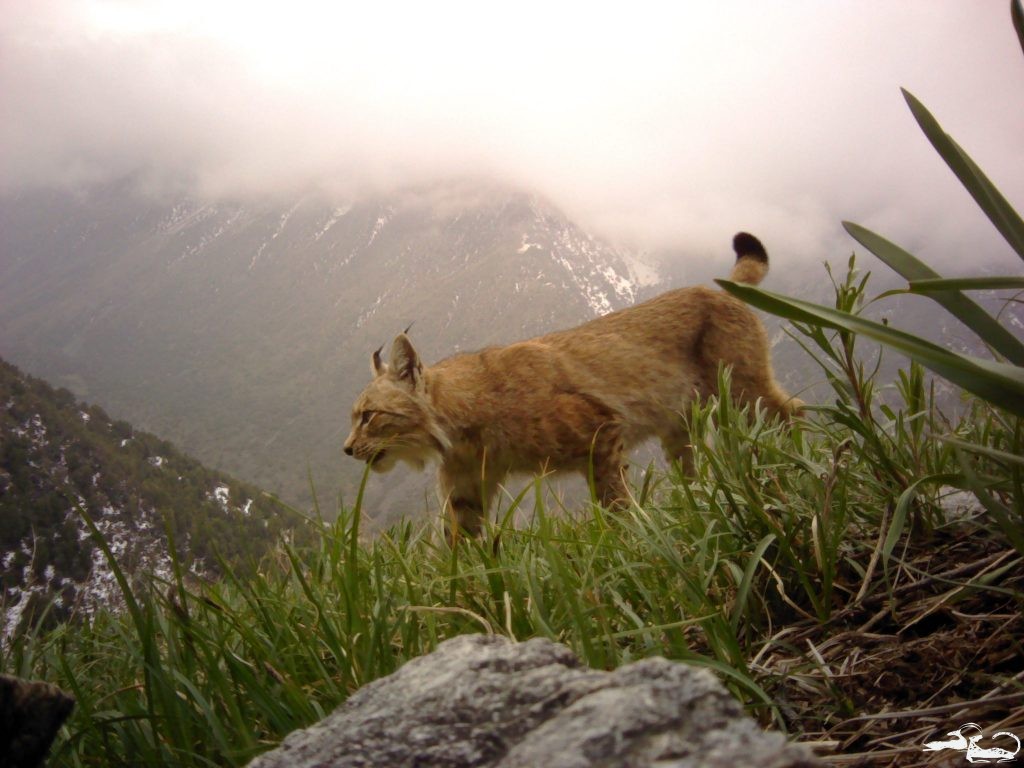 What Kinds of Animals Are Caught in Photo Traps in Central Asia?
By Christina Ahrameeva, © News-Asia
Capturing a wild animal in its natural habitat is not easy, but it's necessary – not only for the sake of a beautiful shot, but also in order to determine the presence and size of the population in a certain area, as well as to get a closer look at rare animals.
Technology, especially camera traps, support human efforts. Camera traps are special cameras equipped with motion and heat sensors, as well as an infrared flash for night photos. They automatically take pictures once the animals come into their 'field of vision'. Such camera traps have been set up across protected territories of Kyrgyzstan, including Ala-Archa National Park.
In mid-January, 12 camera traps were installed in the Ala-Archa National Park (a nature reserve located 41 km from Bishkek, at an altitude of about 3 thousand meters). The cameras are set where animal populations are highest and along main trails. The camera work was done by the public environmental organization Panthera along with specialists from Ala-Archa National Park, the State Agency for Environmental Protection and Forestry (SAEPF) under the Government of the Kyrgyz Republic, the Biological and Soil Institute of the National Academy of Sciences of the Kyrgyz Republic, and student volunteers of the B. Karasaev State University Faculty of Ecology.
Zairbek Kubanychbekov, an expert with Panthera, told News-Asia that the purpose of this partnership is to conduct joint research, carry out joint activities to conserve and study wildlife, and increase the park's potential.
"Over Panthera's two years of operation in the Kyrgyz Republic, we have created five community-based conservation cooperatives throughout the country with the participation of local residents who want to protect their land and wild animals on their own," he said. "On these communities' territories, we systematically set up our branded camera traps. These devices allow us to monitor wild animals – track their movements and activity.
In addition, Kubanychbekov says that with the help of camera traps, one can find out whether poachers are hunting in a particular area, because they betray their presence without even getting into the frame.
"For example, in Alai, wild animals are very shy – they run so fast that camera traps don't even have time to photograph them. This is a sign that poachers are hunting here. Where there is no shooting, animals are calmer," says Zairbek Kubanychbekov.
Camera traps have been used in Ala-Archa since 2016. Over several months, more than a hundred pictures of wild animals can be taken: for example, a lynx got into the frame last summer. Cameras in other places recorded wild boars with piglets, bears, mountain goats, badgers, snow leopards and other representatives of the Kyrgyz fauna. Remarkably, wild animals sometimes show a peculiar interest in camera traps: they look into the frame and seem to "pose". Of course, this is nothing more than curiosity at the sight of an unfamiliar object, but the resulting frames are truly unique.