News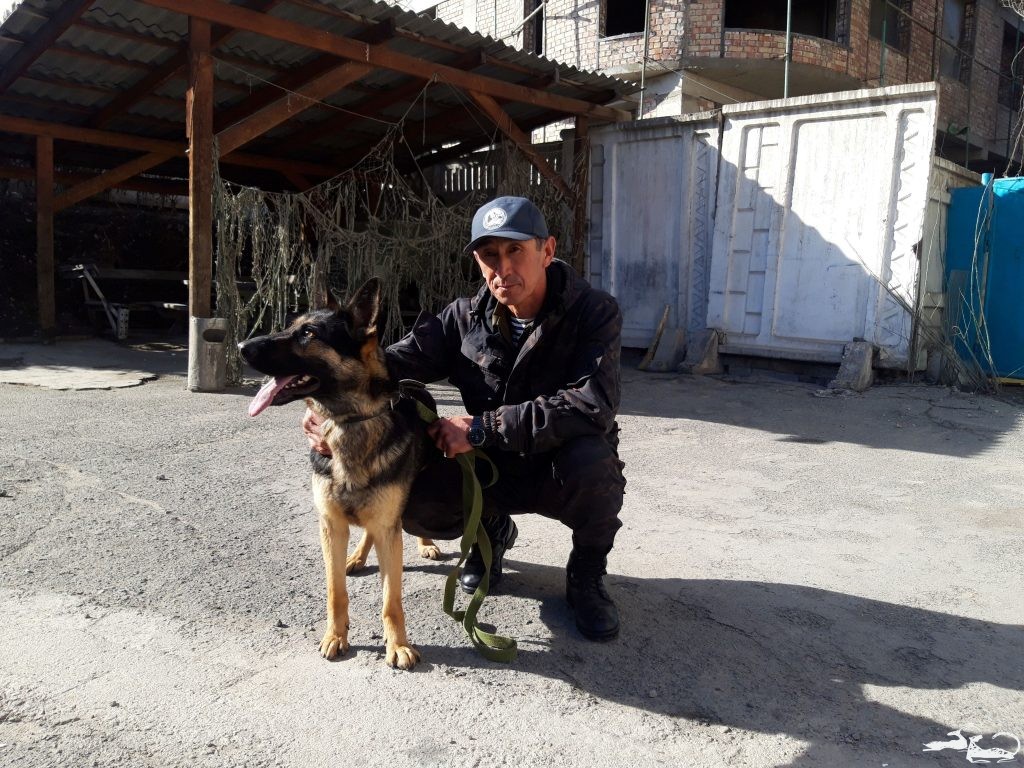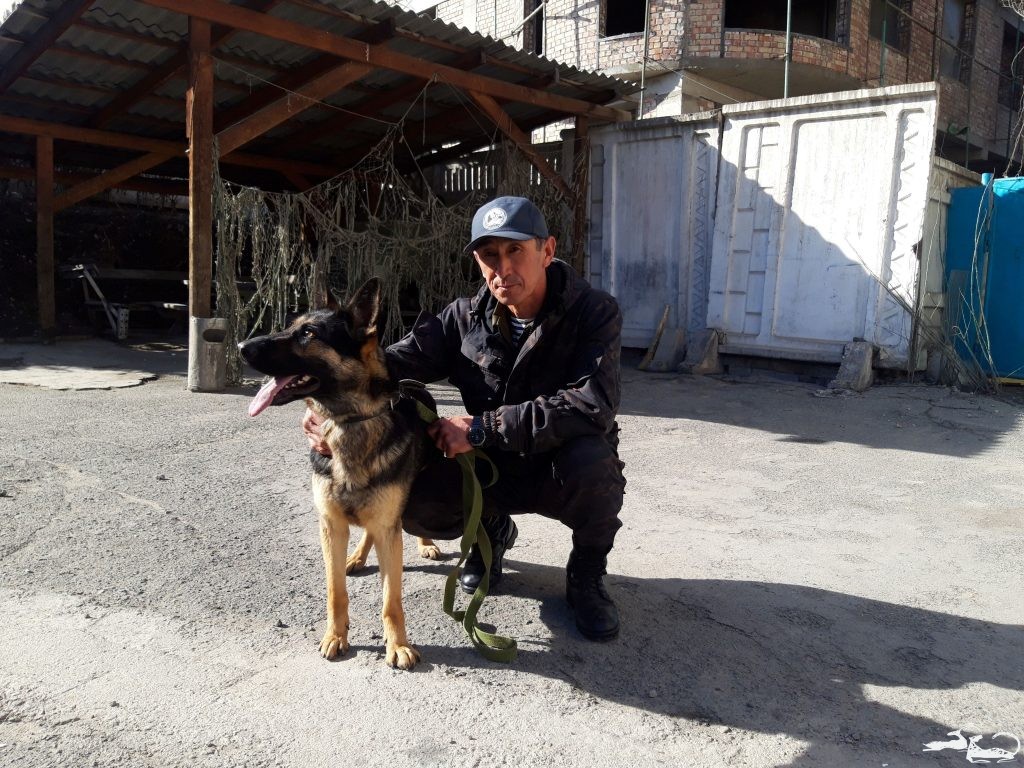 Introducing Chili the Sniffer Dog to Chaar-Archa Check Post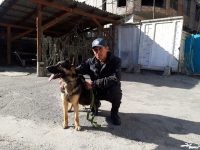 Ilbirs Foundation donated a trained German shepherd sniffer dog named Chili to the State Agency for Environmental Protection and Forestry (SAEPF) under the Government of the Kyrgyz Republic.
Chili is the first service dog to be used by the SAEPF in anti-poaching activities.
Chili will be on duty at the Chaar-Archa environmental check post, which monitors wildlife trafficking of snow leopards, falcons, ibexes, argali, and other threatened species.
The head of the State Agency for Environmental Protection and Forestry, Mirslav Amankulov expressed appreciation for Ilbirs' support in the fight against poaching:
"All over the world, service dogs have established themselves as the most trusted and effective helpers in the fight against illegal trade in animal goods. In Kyrgyzstan, such dogs have been helping customs officers and border guards to conduct inspections at the borders in search of derivatives of wild animals for several years. However, service dogs have not been used directly by the authorities responsible for nature conservation. I am sure that now, with the help of this dog, we will achieve even greater results in the fight against poachers. In this matter, Chile will be our faithful friend and helper."
Because Chili is the first canine unit of the SAEPF, SAEPF staff have undergone a special training on working with service dogs.
Chili is only 1.5 years old, but already understands commands well and is trained to recognize the smells of derivatives of several animal species, including ibex, argali, snow leopard and saker falcon.
"Dogs like Chili greatly increase the efficiency of vehicle inspection, as they are trained to find even a small number of derivatives hidden among the large amount of luggage in various modes of transport. The next step will be to expand the use of service dogs by the SAEPF rangers not only at ecological posts, but also during patrolling in other regions of Kyrgyzstan," the press service of SAEPF notes.
In order to detect and prevent poaching, SAEPF employees conduct a thorough inspection around the clock of all vehicles crossing the Chaar-Archa eco-check post. The reports are filed online, and all noted violations of environmental legislation of the Kyrgyz Republic are transferred to the State Agency for Environmental Protection and Forestry. There are plans in the near future to open a Bosogo ecological post in the At-Bashinsky district of Narynskaya.